Jane Lydon,
Chief Investigator
Professor Jane Lydon is the Wesfarmers Chair of Australian History at The University of Western Australia. Her books include Eye Contact: Photographing Indigenous Australians (Duke, 2005), The Flash of Recognition: Photography and the Emergence of Indigenous Rights (NewSouth, 2012), Photography, Humanitarianism, Empire (Bloomsbury, 2016), and the edited Visualising Human Rights (Perth, 2018). She led the Returning Photographs project between 2011-2019 which can be accessed at: Returning Photographs https://ipp.arts.uwa.edu.au/. Her book Imperial Emotions: The Politics of Empathy Across the British Empire (Cambridge University Press, 2019) examines the way that emotional narratives created relationships across the British empire, throughout the nineteenth century and into the present. She is currently working on a study of the British anti-slavery movement and Australian colonization during the nineteenth century, titled No Slavery in a Free Land? Anti-Slavery and Australia, 1780-1900 (Routledge 2021).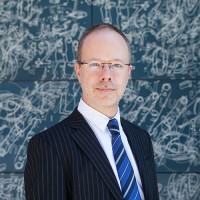 Paul Arthur,
Chief Investigator
Paul Arthur is Vice-Chancellor's Professorial Research Fellow and Chair in Digital Humanities and Social Sciences, at Edith Cowan University, Western Australia. He speaks and publishes widely on major challenges and changes facing 21st-century society, from the global impacts of technology on communication, culture and identity to migration and human rights. Since 2017 he has been Director of the Edith Cowan Centre for Global Issues. A Fellow of the Royal Historical Society, he has held visiting positions in Europe, Asia-Pacific and North America.
His publications include Virtual Voyages: Travel Writing and the Antipodes, 1605–1837 (2010), and the edited volumes Border Crossings: Essays in Identity and Belonging (2019, with Leena Kurvet-Käosaar), Migrant Nation: Australian Culture, Society and Identity (2018), Private Lives, Intimate Readings (2015, with Leena Kurvet-Käosaar), Advancing Digital Humanities: Research, Methods, Theories (2014, with Katherine Bode), Framing Lives (2014), International Life Writing: Memory and Identity in Global Context (2013), Australian Dictionary of Biography, volume 18 (2012, Deputy General Editor), Voices from the West End: Stories, People and Events That Shaped Fremantle (2012, with Geoffrey Bolton), and Recovering Lives (2011).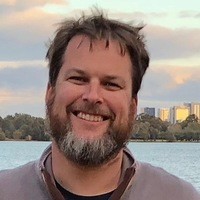 Jeremy Martens,
Chief Investigator
Jeremy Martens teaches global history at the University of Western Australia; South African, African and British imperial history; and the history of race and racism. His research interests include the evolution of immigration restriction legislation in Australia, New Zealand and South Africa, as well as race, gender and the law in nineteenth- and twentieth-century South Africa. In addition to publishing widely on South African, Australian and British imperial history in scholarly journals, he is the author of Empire and Asian Migration: Sovereignty, Immigration Restriction and Protest in the British Settler Colonies, 1888–1907 (UWAP, 2018) and Government House and Western Australian Society, 1829-2009 (UWAP, 2011). The latter book was shortlisted for the 2011 WA Premier's Book Awards (WA History) and received a Special Commendation, 2012 Margaret Medcalf Award. In 2020 he was awarded the annual Marian Quartly Prize for 'The Mrs Freer case revisited: marriage, morality and the state in interwar Australia,' History Australia 16.3 (2019).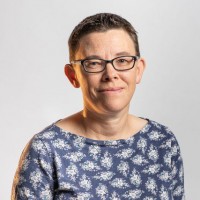 Zoe Laidlaw,
Chief Investigator
Zoë Laidlaw is Professor of History at the University of Melbourne. She returned to Melbourne in 2018 after spending 21 years studying and working in the United Kingdom. Zoë's research focuses on how networks of connection and information shaped and facilitated nineteenth-century British colonialism; the intersections between settler and slave colonies; and imperial humanitarianism. She is the author of Protecting the Empire's Humanity: Thomas Hodgkin and British Colonial Activism 1830-1870 (Cambridge UP, 2021) and Colonial Connections 1815-45: Patronage, the Information Revolution and Colonial Government (Manchester UP, 2005), and co-editor with Alan Lester of Indigenous Communities and Settler Colonialism: Land Holding, Loss and Survival in an Interconnected World (Routledge, 2015). As well as 'Western Australian Legacies of British Slavery', Zoë is a Chief Investigator on the ARC Discovery Project, 'Inquiring into the British World after 1815', and has three AHRC Collaborative Research Training Grants with The British Museum exploring its Australian collections.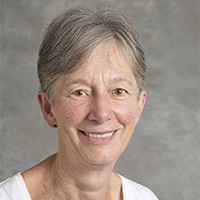 Catherine Hall,
Partner Investigator
Catherine Hall is Emerita Professor of Modern British Social and Cultural History at University College London, Chair of the Centre for the Study of British Slave-ownership and Fellow of the British Academy. Her research centres on rethinking the relation between Britain and Empire in the early/mid-nineteenth century and reflects on the ways in which metropolitan ideas and practices have been shaped by the colonial experience. Catherine was Principal Investigator of the ESRC-funded project 'Legacies of British Slave Ownership' (2004-12) and the ESRC/AHRC-funded 'Structure and Significance of British-Caribbean Slave-Ownership, 1763-1833' (2013-16). At the core of this work is a database containing the identity of all slave-owners in the British Caribbean at the time slavery ended, amassing and analysing information about the activities, affiliations and legacies of all the British slave-owners on the database.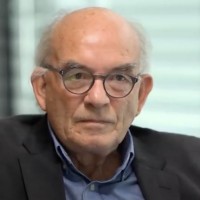 Keith McClelland,
Partner Investigator
Keith McClelland now works part-time in the Centre for the Study of the Legacies of British Slave-ownership. (https://www.ucl.ac.uk/lbs/project/staff) His particular responsibility is for maintaining the database and website. He was previously Co-director of the Structure and Significance of British Caribbean Slave-ownership 1763–1833 project (2013–2015) and co-founder of the original Legacies of British Slave-ownership project (2009–2012). He was also Acting Director of the Centre from September 2019 to May 2020. A social and political historian, he has a long-standing interest in forms of labour—enslaved, coerced and 'free'.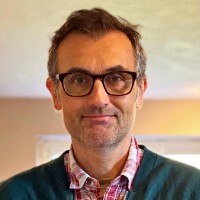 Alan Lester,
Partner Investigator
Alan Lester is Professor of Historical Geography at the University of Sussex. Among other books he is the author of Imperial Networks: Creating Identities in Nineteenth Century South Africa and Britain (2001); co-editor of Colonial Lives Across the British Empire: Imperial Careering in the Long Nineteenth Century (2006) and co-author of Colonization and the Origins of Humanitarian Governance: Protecting Aborigines Across the Nineteenth Century British Empire (2014) and Ruling the World: Freedom, Civilisation and Liberalism in the Nineteenth Century British Empire (2021).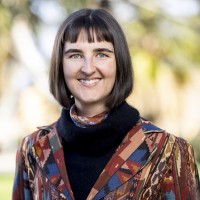 Nikita Vanderbyl,
Postdoctoral Research Associate
Nikita Vanderbyl is an historian of nineteenth-century Aboriginal art and colonial history. Her research focuses on Wurundjeri Woi-wurrung art and history in the context of colonial cultures of collection and display. After publishing with Alan Lester in History Workshop Journal 'The Restructuring of the British Empire and the Colonization of Australia, 1832-8' (2020), she has joined the Western Australian Legacies of British Slavery project. Nikita's research has appeared in Aboriginal History, The La Trobe Journal, Agora and on the Conversation. Most recently she has published with Professor Barry Judd on Indigenous masculinities. She teaches history part time at La Trobe University in Mildura and she lives on unceded Barkindji Country in southern New South Wales.
Aoife Nugent,
Website Coordinator
Australian National Maritime Museum,
Project Partner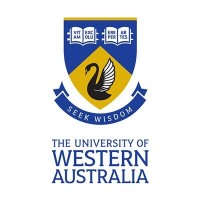 UWA Modern Slavery Research Cluster,
Linked Project
Our research project is also linked to The University of Western Australia's Modern Slavery Research Cluster. The UWA Modern Slavery Research Cluster (MSRC) brings together interdisciplinary researchers and students from across UWA and our partners to contribute to tackling Modern Slavery. We adopt a broad approach to modern slavery and as a working definition consider modern slavery to be: '… an umbrella term used to describe a number of crimes, including, but not limited to, human trafficking, forced labour, sexual slavery, child labour and trafficking, domestic servitude, forced marriage, bonded labour including debt bondage, slavery and other slavery-like practices'. Read more about the MSRC.
Naomi Preston,
PhD Student
Aoife Nugent,
PhD Student
Aoife Nugent is a PhD student at the University of Western Australia and a lawyer for the Aboriginal Legal Service WA. She is currently researching the contributions of three imperial families (the Prinsep, Mangles and Stirling families) to the development of trade, commerce and labour in Swan River Colony between 1829 and 1850, in view of their connections and investments in British slavery from the eighteenth century onwards.
History (M204)
The University of Western Australia
35 Stirling Highway
Perth WA 6009
AUSTRALIA
Email us legaciesslavery@uwa.edu.au